Skip to Main Content
It looks like you're using Internet Explorer 11 or older. This website works best with modern browsers such as the latest versions of Chrome, Firefox, Safari, and Edge. If you continue with this browser, you may see unexpected results.
Geaux Vote!
If you are registering to vote in Louisiana, you must be registered 30 days prior to an election to be eligible to vote in that particular election. See the Voter Registration Information and Procedures page.
Louisiana Secretary of State

Election results and statistics available 1982-present.

Select the Sample Ballot link to view a sample ballot customized to you or your registered address.
Election Results
CQ Press Voting & Elections

Integrates a wealth of data, authoritative analyses, concise explanations, and historical material to provide a powerful research and reference tool on the American voter.

Electionary

Try this iPad app to view elections data back to 1976.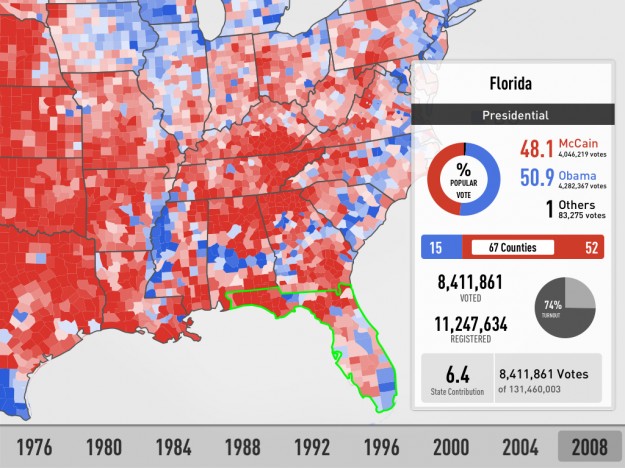 American National Election Studies

The ANES produces high quality data from its own surveys on voting, public opinion, and political participation. ANES is a collaboration of Stanford University and the University of Michigan, with funding by the National Science Foundation.
Congressional Districts
2012 Congressional Districts of Louisiana
Find a Senator or Representative

View Congressional district maps for 2010 or 2012, and find a Senator or Representative by last name, state, ZIP code or address.
Political Ads
"The idea that you can merchandise candidates for high office like breakfast cereal is the ultimate indignity to the democratic process."
-Democratic candidate Adlai Stevenson, 1956
The Living Room Candidate

Contains more than 300 commercials, from every presidential election since 1952, when television ads were first used in a presidential campaign.

Political Communication Lab

Includes presidential campaign ads from 2000 to 2012, as well as ads from presidential primaries.
Stanford University

American Presidency Project

Choose "Elections" from the top menu and get access to debate transcripts, convention and campaign speeches, and other presidential election documents from 2004-2016.
Recently Published Books about Elections

This work is licensed under a Creative Commons Attribution-NonCommercial 4.0 International License.