Found a website that you think fits this category? Please submit a link and a brief description for us to review and publish.
Loading...
Your LibGuide for Gender and Society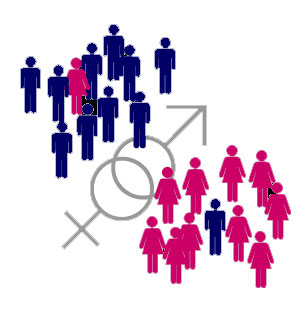 Welcome to the Gender and Society (SOCI 1040) research guide!
This site is a collection of article databases, library resources, weblinks and research tips compiled by the librarians at the Nadine Vorhoff Library.
Books related to Gender Studies can be found at the Vorhoff Library. The on-line Library Catalog, (OPAC), will search all holdings of both libraries (see the search box at left).
For articles and other resources found online, you can use the links of this page. Just use the tabs above to start your research!

Google Books and Other Sources
Google's is not the only wholesale digitization effort going on. Microsoft, Yahoo, and numerous university presses and other publishers teamed up in Fall 2005 to form the Open Content Alliance (OCA; http://www.opencontentalliance.org/) The OCA intends to build a multilingual and multimedia collection. OCA books will in the future be accessible directly through the OCA website and indexed through Yahoo, but are best browed or searched at present through the "texts" section of the Internet Archive site at http://www.archive.org/details/texts.
There are also projects that attempt to index available e-books. The Digital Book Index (DBI) at http://www.digitalbookindex.org/ has kept up reasonably well with existing projects, and the Online Books Page (http://digital.library.upenn.edu/books/) links to 25,000 free e-books, but these figures will be dwarfed by the Google and OCA projects.
Select Submit to suggest a helpful link or resource you found for case studies with our class!